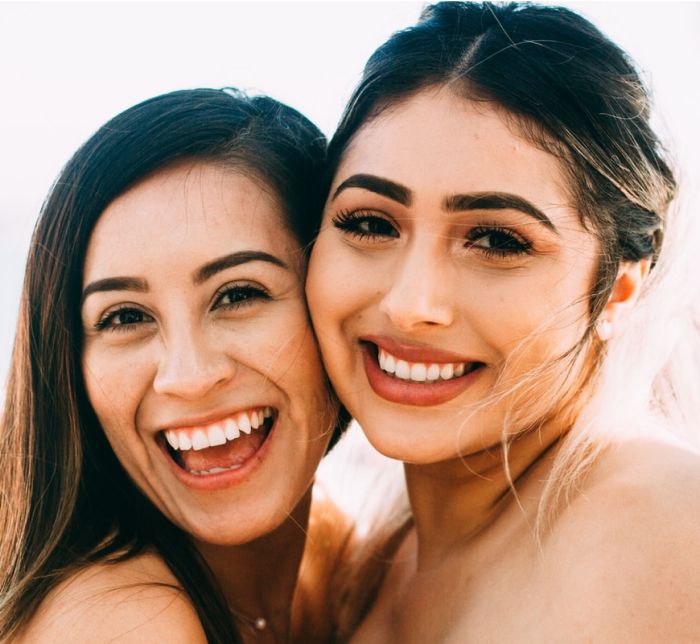 teeth whitening
Many everyday things like coffee, tea, and wine can significantly dull teeth. Smile-whitening enables us to significantly brighten your smile for that dazzling white smile you deserve. A significant change in tooth color can usually be seen in just four to six weeks.'
What is Teeth Whitening?
There are a few different types of teeth whitening that you can try. For the most part, people try whitening toothpaste at home. This can help the appearance of your teeth but is typically not enough to whiten them. We recommend toothpaste as part of a full teeth whitening treatment after it's been professionally done. If your teeth have been professionally whitened, toothpaste can help maintain their brightness.
Many over-the-counter treatments are less effective than professional treatments. They may work, but not as well. Most people know that the store products are not quite as strong as what you would get from a medical professional. Additionally, store-bought whitening trays are designed to work for everyone, not your teeth specifically. If they are loose or solution leaks, you can experience gum irritation.
If you live in Clearwater, we recommend you make an appointment with Dr. Theodore Chamberlain. Our professional-grade dental cleaning will transform your teeth, and our professional-grade tooth whitening will transform your smile. Our products are stronger than store-bought products--professional-grade whitening gel can whiten teeth by eight shades or more! ​​ When it comes to dental whitening, we offer two main types of treatments: in-office and at-home. The in-office treatment can be completed at the same time as a teeth cleaning or during a separate appointment. It typically takes one hour. On the other hand, you can do at-home whitening by purchasing a product and following the instructions.
Teeth whitening trays are a cost-effective alternative to costly in-office whitening treatments. We create the trays by taking an impression of your teeth and then using that to make customized trays. They're customized to fit around each tooth and won't leak whitening solution into your mouth.
Frequently Asked Questions
Getting teeth whitened is something we all want — and it's not hard to get. But know this: it's possible the whitening treatment could hurt your sensitive teeth. The dentist's office will provide the perfect, safe environment with all the work for you.
If you're looking for a professional bleach, expect a price of anywhere from $300 to $800. If you're looking for an at-home bleach, the price will range from $300 to $600.
Teeth are stained because stains are concentrated. Hydrogen peroxide or carbamide peroxide are both tooth bleaches which break up stains into smaller pieces. This makes the color less concentrated and your teeth brighter!

Call us to schedule a FREE consultation.
We are limited in how many consultations we can schedule during any given period - so make sure to schedule yours as soon as possible.
Call us