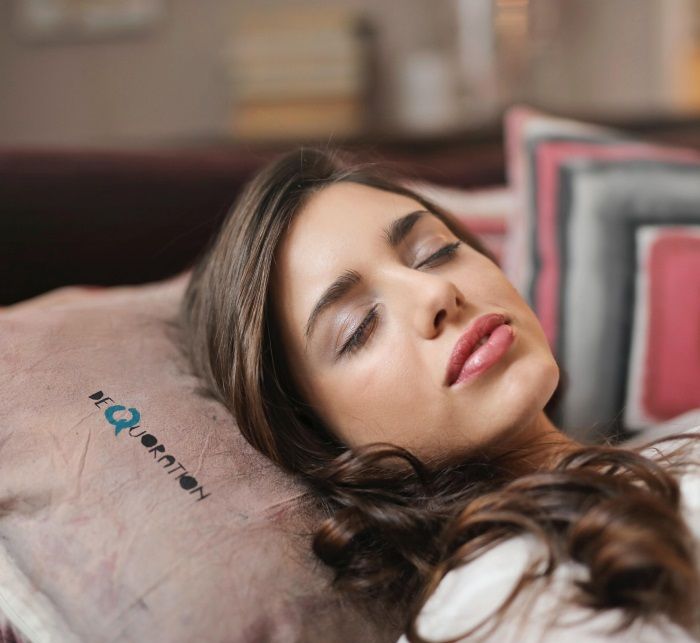 sedation dentistry
Dr. Chamberlain is one of only 2% of dentists in Florida that are IV Sedation Certified. Sedation dentistry is an excellent treatment for patients with extensive dental needs, or who are concerned about anxiety, difficulty getting numb, or sensitive teeth.

Reduce Anxiety
Enjoy visiting the dentist again! Treatment seems to take only minutes to complete

Save Money
Longer single appointments and decreased need for costly anesthesia saves you money.

Save Time
Many previously time-consuming procedures can now be completed in one appointment.
What is Sedation Dentistry?
Dr. Theodore Chamberlain is one of a limited number of general dentists that offer IV sedation and can complete most or all of your dentistry, including dental implants, while you are sedated.
Oral sedation dentistry is now the most common technique used in the United States to quell patient fears. It makes use of a prescription medication that induces a drowsy, relaxed feeling. We administer this medication orally (no needles!)
Intravenous or IV sedation is offered to the anxious, the fearful or the very young patient. It is a management technique that uses medications to assist the patient to cope with fear and anxiety. IV sedation is both safe and effective when administered by our trained professionals.
Due to the relaxing effects of the medication, patients must have a friend or family member bring them to the dental office and return them home.
Let us help you feel at ease with our best personal service.
All of our patients are treated to the best dental care in the industry. Sometimes people are not comfortable with receiving dental treatment, so we offer various levels of sedation dentistry to keep patients calm and relaxed.
The dental world has changed. Patients are now looking for a conservative solution to their dental discomfort. Sedation dentistry is a great way to help overcome the fear of the dentist or simply the anxiety associated with appointments. It also benefits patients who are anxious or would like to feel less nervous during their appointment. There are many types of sedation dentistry techniques to try, so talk to your dentist today.
When anxiety strikes, people avoid the dentist. Dental phobia leads to missed appointments, poor dental hygiene, and excruciating pain. If you have any of these symptoms, schedule an Advanced Dental appointment today.
Dental phobia is a common fear, but it shouldn't get in the way of getting the care you need. With sedation dentistry, patients can undergo treatment without the stress and discomfort. It's even possible for those with severe dental fears to get the help they need. Patients who undergo dental sedation will remember little to nothing about the appointment and treatments done: it's a way for them to drift pleasantly through their appointment.
How Does IV Sedation Dentistry Work and Is It Right for You?
Apprehensive of your dental visits and procedures? You don't have to be! IV sedation dentistry is a sedation technique that can make your next visit stress-free. The American Dental Association estimates 22% of Americans avoid dental visits because of fear and anxiety. Putting off dental visits can result in many serious dental health implications. Fortunately, there's a better way to get the care you need. Dental sedation techniques have been created to help people receive the necessary dental care without pain and anxiety.
What is IV sedation dentistry, and how does it work?
Intravenous (IV) sedation refers to the administering of an anti-anxiety drug through the blood during your dental treatment. An IV sedation dentistry is sometimes referred to as 'twilight' or 'sleep' dentistry. However, rather than putting you to sleep, the sedative helps you to relax and feel at peace. While you will be in a position to respond to the dentist's questions, your treatment procedure will be vague once the sedative wears off.
How does IV sedation work?
During your dental appointment, the dentist will introduce a thin needle into a vein on your hand or arm. The needle is connected to an intravenous tube that delivers the sedative directly into the bloodstream. A numbing cream may be applied to the area that will be pricked by the needle if you fear needles. While some patients stay with the IV for the entire duration, others might not be able to do so. In this case, the drug is administered and the needle removed. Both situations achieve the same degree of conscious sedation. The doctor will constantly monitor your pulse and oxygen levels to make sure you do not have a negative reaction to the sedative. Your blood pressure will also be checked before and after the procedure. You might feel a little groggy after the procedure. For this reason, have a family member or friend drive you home. It's also advisable to take the full day off so that you can have sufficient rest.
Benefits of IV sedation dentistry
Compared to other forms of sedation dentistry, the IV is more beneficial because:
The effects of sedatives administered through the bloodstream are achieved in a shorter duration.
IV sedation is a good choice for patients with a gag reflex.
IV sedation does not affect body processes but only eliminates your ability to feel pain. Thus, you will be able to breathe or even move on your own. This also makes it easy for the dentist to identify any abnormalities during the procedure and respond swiftly.
The dentist can perform multiple procedures in one visit. The patients who need extensive dental care can receive treatments in fewer visits. This not only reduces the fear and apprehension associated with dental visits but also cuts down on dental care costs.
The amnesic state typical of IV sedation implies that the patient has little or no recollection of the procedure. The patient is not aware of the procedure's smells, sounds, and sights or the dental office.
Due to the fewer side effects than other sedation methods such as general anesthesia, there is less discomfort after the procedure.
Is IV sedation dentistry right for you?
An IV sedation is an excellent option if you are apprehensive of needles, the dentist, or dental procedures. Your dentist may also recommend this form of sedation if you are undergoing such procedures as complex root canals, implant placement, and extractions. You may also opt for IV sedation if you experience dental anxiety or need multiple dental procedures.
You will need to talk to your dentist to determine what sedation or analgesic technique is suitable for you. During your appointment, inform your dentist if you are under any medication, whether prescribed or over-the-counter.
Contact Chamberlain Dental by filling our online form or calling us for free and unbiased advice on the state of your oral health. We will also inform you whether IV sedation is a safe alternative for you.
Nitrous
Dental anxiety is a problem, but nitrous oxide gas is one of the best solutions. More people are turning to this method of sedation, which uses a blend of nitrous and oxygen administered through a mask worn over the mouth. Also known as laughing gas, it has the benefits of being easy to use on patients of all ages while also being considered one of the safest methods of dental sedation. Nitrous oxide is a gas that is designed to help patients feel relaxed during their treatment without being unconscious. It lasts for only a short period, so you are able to drive after having nitrous oxide. There's no need to have someone else drive you since you can do it yourself.
Oral Conscious Sedation
For our patients who prefer to stay awake during treatment, Chamberlain Dental is happy to offer the perfect technique. We'll make your visit comfortable and relaxing without putting you to sleep. At our office, we can offer mild oral sedatives to help take the edge off so you can focus on your procedure. This type of sedation is known as oral conscious sedation and it is given by trained healthcare professionals in post-graduate hospital residencies and through DOCS (Dental Organization for Conscious Sedation).
How Oral Conscious Sedation Works?
The following morning, you will take medicine and be put into a state of anxiety-free that should last until the appointment. The specific medication and dosage will depend on the individual and the length and nature of the treatment. When patients need oral conscious sedation, they remain alert and aware of their surroundings. This allows them to feel calm and relaxed from start to finish in our dental office. Many of our patients find oral conscious sedation dentistry to be an excellent option for them. They have dental treatments and procedures they never thought they could have before. For some patients, their dental anxiety is only heightened by the use of numbing injections.
How Much Does Sedation Dentistry Cost?
Sedation fees can be added to the entire cost of your treatment, but nitrous oxide or "laughing gas" is often included in the total price of your procedure.
Frequently Asked Questions
Dental anxiety can be a problem. It is not uncommon for patients to skip care due to the fear and anxiety they feel. This can lead to more painful fixes down the line, so sedation dentistry is crucial for people who are suffering. Sedation dentistry will allow the patient to be relaxed and comfortable during their procedure. Patients with complex dental problems require special assistance. If they're in pain and discomfort, sedation is likely to be used to make their treatment speed by. Patients with conditions or an inability to stay still may benefit from sedation. It provides a calming effect to help the patient relax and enter a state of tranquility. Those with sensitive gag reflexes might want to try sedation dentistry. Sedation reduces discomfort and relaxes the body to make it easier for the doctor to work.
If you want to feel no pain when at the dentist, IV sedation dentistry is the way to go. When IV sedation dentistry is administered, the patient will not feel any pain and will not remember any part of the procedure. You'll be out like a light.
In the modern world, the cost of sedation for deep sedation dentistry is a lot higher than that of gas sedation. IV sedation can be from $300 to $1000 - depending on how long the procedure takes. When clients need complex dental work, the price of the procedure may be offset by the fee for sedation. For example, if a patient needs 5 implants and 10 extractions, the price of the case is already thousands of dollars and the doctor may not charge extra for the IV dental anesthesia.
Dental insurance companies and standard plans won't cover the cost of sedation dentistry. This is disappointing, but it shouldn't stop you from seeking treatment.
You might feel a little groggy after IV sedation. That's normal, but it also means you'll need someone to take you home after your dental appointment. You can't drive yourself because of the lower level of concentration and coordination.
IV sedation is often referred to as 'sleep dentistry' or 'twilight sleep'. This option can be used to help you relax and keep your mouth open for any needed dental services. You will remain conscious and able to understand and respond to requests from your dentist.
Most dentists are able to provide minimal sedation, such as nitrous oxide or oral sedation. However, only a small percentage of them are able to provide IV conscious sedation for patients. A dentist who is IV certified and licensed to administer IV sedation is a licensed dental professional who has taken a step further in their career. This is a person who has received additional training and been certified by the Board of Dental Examiners to administer IV sedation in a way that is comfortable and pain free!

Call us to schedule a FREE consultation.
We are limited in how many consultations we can schedule during any given period - so make sure to schedule yours as soon as possible.
Call us