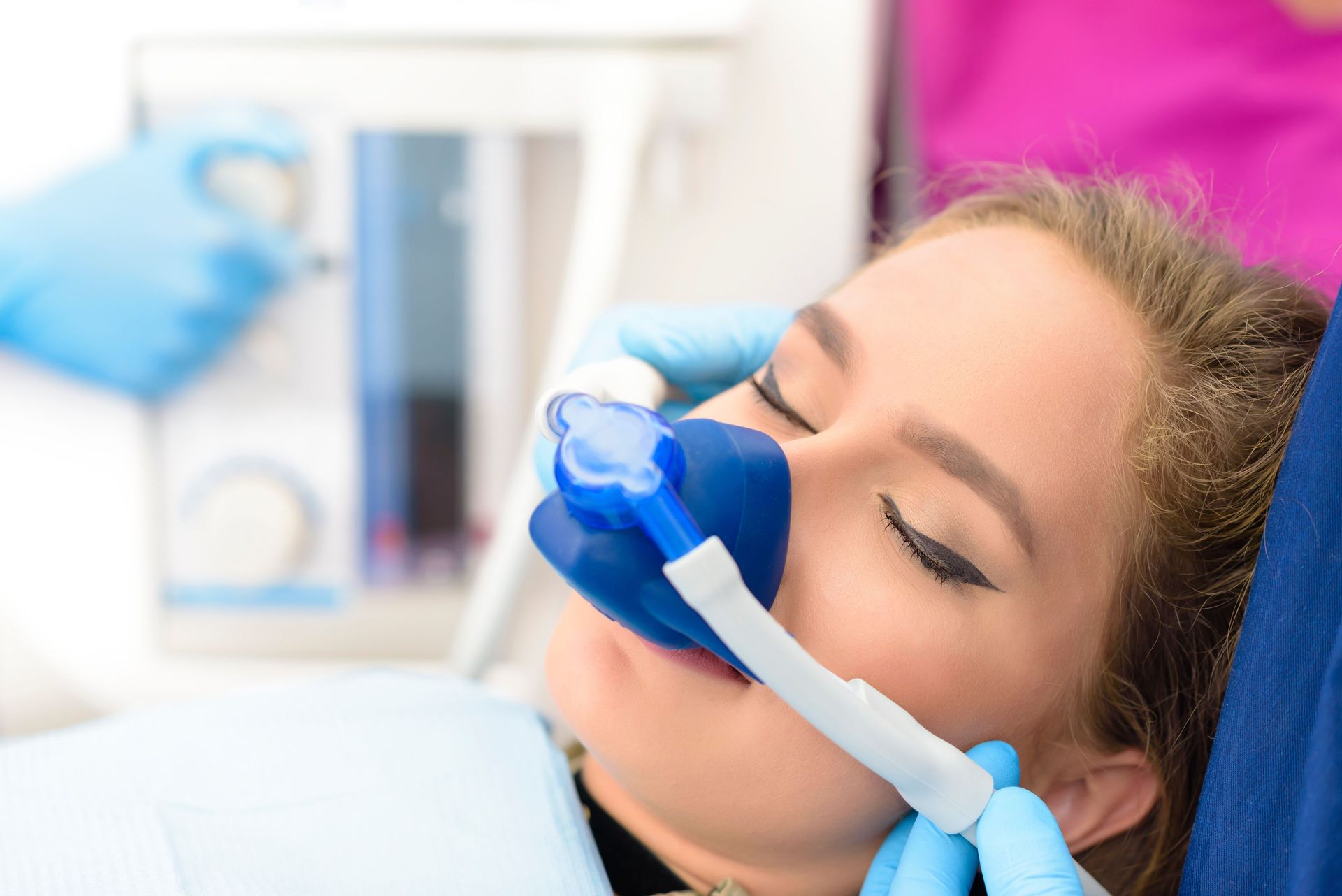 Understanding Dental Anxiety: How Sedation Dentistry Can Help
June 05, 2023
From mild feelings of discomfort to outright dread, dental anxiety affects countless individuals around the world, often leading to a delay or avoidance of necessary dental care. But there's a silver lining to this problem: sedation dentistry. In this comprehensive piece, we aim to explain the ins and outs of sedation dentistry, emphasizing the full spectrum of sedation levels, including what one can expect before, during, and after sedation.
The Complex Issue of Dental Anxiety
Dental anxiety is a complex issue with a multitude of origins. Some may have had a previous negative dental experience that left a lingering psychological impact. Others may suffer from a more generalized anxiety disorder that manifests strongly in medical or dental environments. For some, the fear of needles, the discomfort of having someone in their personal space, or the sensation of vulnerability while in the dental chair may contribute to the fear. Whatever the cause, dental anxiety is a significant barrier to receiving regular dental care.
The impact of such anxiety can be serious. By avoiding regular dental visits and necessary treatments, individuals may allow minor dental issues to evolve into major oral health problems, often requiring more invasive and complex interventions – which, paradoxically, may further exacerbate the anxiety. It's a vicious cycle, and breaking it is of utmost importance. This is where sedation dentistry can play a vital role.
Sedation Dentistry Unveiled
Sedation dentistry involves the use of medication to help patients relax during dental procedures. It's often dubbed as "sleep dentistry," though that's not entirely accurate, as patients are usually awake unless under general anesthesia. There are different levels of sedation, each tailored to the patient's level of anxiety and the nature of the dental procedure.
Under minimal sedation, you're awake but relaxed. This level is often achieved with nitrous oxide (commonly known as laughing gas) or low-dose oral sedatives. It is suitable for minor dental procedures or routine cleanings in patients with mild anxiety.
Before: No specific preparation is usually needed, however, always share your complete medical history and current medications with your dentist.
During: You'll stay awake, yet feel a calming sense of relaxation. If nitrous oxide is used, you'll breathe in the gas through a mask and experience its effects within minutes.
After: The effects of minimal sedation, particularly with nitrous oxide, wear off quickly, meaning you can generally resume normal activities immediately after the procedure.
Moderate sedation, also known as conscious sedation, involves a deeper level of relaxation. It can be achieved through higher doses of oral sedatives or intravenous (IV) medication. Under moderate sedation, you may not remember much of the procedure, and your speech may be a bit slurred.
Before: Fasting for at least six hours before the procedure is usually required, and you may need a companion to drive you to and from the dental office due to the lasting effects of the sedatives.
During: Although you're technically awake throughout the procedure, you'll be relaxed and possibly drowsy. Your dentist can adjust the level of sedation as necessary.
After: You'll likely need someone to drive you home, and you should plan to rest for the rest of the day as the sedative effects wear off.
Deep sedation takes you to the brink of consciousness. You won't be fully unconscious but will likely have little to no memory of the procedure. Deep sedation is typically achieved with IV medications.
Before: As with moderate sedation, fasting is usually required, and you'll need to arrange transportation to and from the dental office due to the lingering effects of the sedation.
During: Despite being on the edge of consciousness, you can be awakened if necessary. Your vital signs will be closely monitored throughout the procedure for your safety.
After: Plan for rest and relaxation for the remainder of the day, it will take some time for the sedative effects to wear off entirely, and you should avoid driving or operating machinery for at least 24 hours.
At this highest level of sedation, you're completely unconscious and won't feel or remember anything about the procedure. General anesthesia is typically reserved for extensive dental procedures or for patients with extreme dental anxiety or special needs.
Before: Fasting from midnight before the procedure is typically required, you'll also need someone to drive you to and from the dental office.
During: A trained anesthesiologist or a dentist anesthesiologist will administer the anesthesia and monitor your vital signs throughout the procedure to ensure your safety.
After: Upon completion of the procedure, you'll spend time in a recovery room as the anesthesia wears off. You'll need someone to stay with you for the first few hours at home, and you should plan to rest for the rest of the day.
Trust Chamberlain General and Sedation Dentistry with Your Dental Care
Now that you have a detailed understanding of sedation dentistry, it's time to take action. At Chamberlain General and Sedation Dentistry in Clearwater, FL, we understand the profound impact of dental anxiety and make it our mission to ensure a comfortable, anxiety-free environment for our patients. With our skilled and experienced dental professionals, you can expect top-quality dental care tailored to your needs and comfort level. Reach out to us today to discover the best dental sedation options available for you. Your healthy, happy smile is our utmost priority!