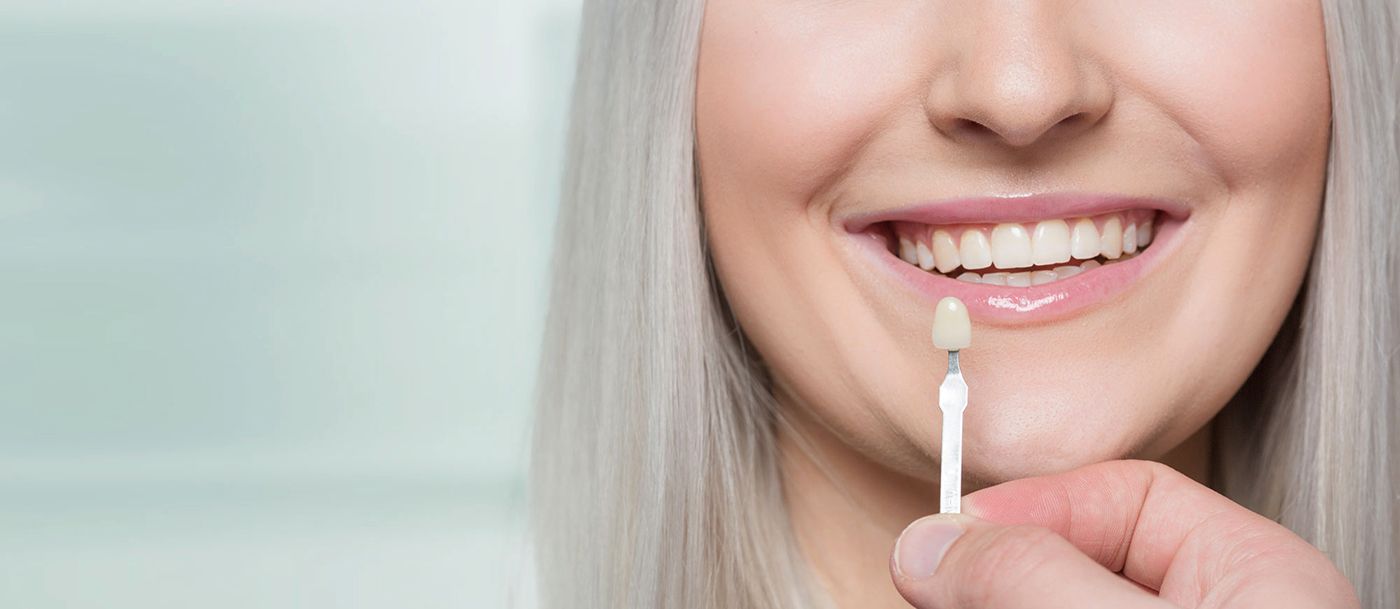 The Secret Behind the Perfect Smile: Porcelain Veneers
August 05, 2023
Have you ever caught yourself admiring the flawless smiles of celebrities on the red carpet or maybe even a colleague or neighbor? It's not always down to genetics or impeccable oral hygiene. The secret? Porcelain veneers. One of the crowning achievements of cosmetic dentistry, porcelain veneers have become the go-to for anyone seeking that perfect, radiant smile. And the best part? When done by seasoned professionals, like those at Chamberlain General and Sedation Dentistry in Clearwater, FL, they're virtually undetectable.
A Glimpse Into the Origins of Porcelain Veneers
Porcelain veneers are not a recent invention. Their origins trace back to the early days of Hollywood when actors needed cosmetic fixes for the silver screen. As time progressed and techniques refined, these veneers became available to the general public and, unsurprisingly, grew in popularity.
Why are porcelain veneers hailed as the best? When compared to ceramic and composite veneers, porcelain stands out for its strength, durability, and the natural look it offers. The translucent quality of porcelain closely mimics the reflective properties of natural teeth, giving you that authentic sparkle.
The Transformative Impact of Porcelain Veneers
Amidst the allure and transformative potential of porcelain veneers, it's essential to understand the specific dental concerns they're adept at addressing. These ultra-thin shells are more than just cosmetic enhancers; they are problem-solvers. Let's delve into the range of issues porcelain veneers can correct:
Discoloration: While teeth whitening can treat many stains, some discolorations are resistant to traditional methods. This can be due to root canal treatments, certain medications, excessive fluoride, or even large resin fillings. Porcelain veneers come to the rescue, offering a consistent and bright smile.
Wear and Tear: Over time, our teeth naturally wear down. This wear can lead to a dulled or aged appearance. Veneers can restore the youthful aspect of teeth, bringing back their original size and shape.
Chips and Breaks: Accidents happen, and teeth aren't exempt. A chipped or broken tooth can mar an otherwise perfect smile. Veneers can seamlessly cover these imperfections.
Misalignment and Irregular Shape: Not everyone is keen on braces or aligners. For those with minor misalignment or teeth that are irregularly shaped, veneers can offer a quicker and aesthetically pleasing solution.
Gaps: Spaces between teeth, medically termed as 'diastemas', can sometimes be a cosmetic concern. Instead of orthodontic solutions, veneers can be used to close these gaps, creating a harmonious smile.
Enamel Erosion: Enamel, once lost, doesn't grow back. Overzealous brushing, acidic foods, and some medical conditions can erode this protective layer. Veneers can replace the lost enamel, shielding the teeth and restoring their appearance.
Incorporating porcelain veneers as a solution to these concerns doesn't just enhance one's smile. They reinstate functionality, improve oral health, and boost an individual's overall self-esteem. So, if any of the issues above resonate with you, porcelain veneers from Chamberlain General and Sedation Dentistry might just be the transformative solution you've been searching for.
The Journey to a Flawless Smile
The process of getting porcelain veneers is straightforward but requires meticulous attention to detail.
Consultation: Your dentist will first evaluate if veneers are suitable for you and discuss your desired outcome.
Preparation: A small amount of enamel is removed to accommodate the veneer, and an impression is taken.
Creation: Using the impression, the veneers are crafted to fit your teeth perfectly.
Bonding: Once ready, the veneers are permanently bonded to your teeth.
Ensuring the Longevity of Your Veneers
With the proper care, porcelain veneers can last anywhere from 10 to 15 years. Daily brushing and flossing, along with regular dental check-ups, are essential. Avoiding foods that can chip or crack the veneers, like hard candies and nuts, can also prolong their life. As for staining, porcelain veneers are incredibly stain-resistant, although consumption of stain-causing food and drinks (like red wine or coffee) should be done in moderation.
Foods, Drinks, and Care
You'll be pleased to know that there aren't many strict food or drink restrictions with veneers. However, avoiding biting into hard foods or exposure to very hot or cold foods or beverages is advisable. This ensures the longevity and health of both your veneers and natural teeth.
Fear of the Dentist? We've Got You Covered!
Lastly, if the thought of visiting the dentist sends shivers down your spine, fear not; at Chamberlain General and Sedation Dentistry, we understand dental anxieties. Our sedation dentistry options, including nitrous oxide, oral conscious sedation, and IV sedation, are designed to ensure a comfortable experience. Coupled with our team's compassionate care, you're in safe hands.
Achieving your dream smile doesn't have to be a daunting task. With porcelain veneers and the unparalleled expertise at Chamberlain General and Sedation Dentistry, your radiant smile is just an appointment away.
Call us today to schedule your consultation appointment. It's time to realize your dream smile!