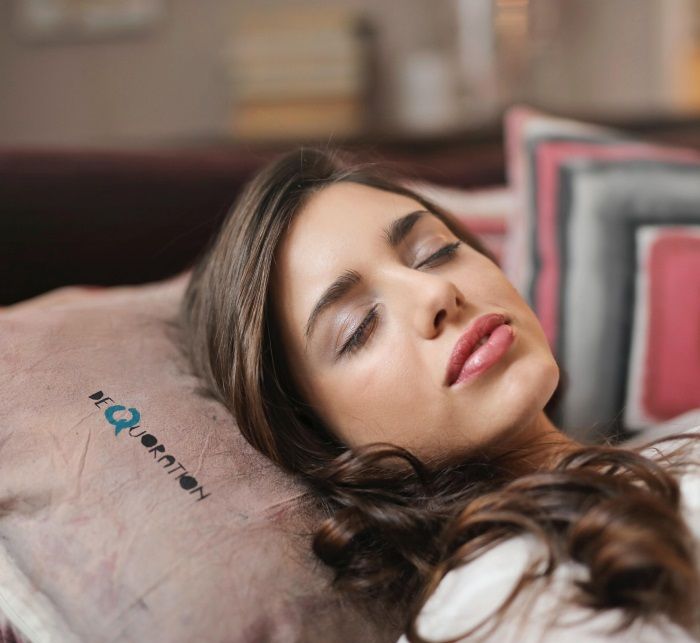 The Benefits of Sedation Dentistry & Recovery Time Explained by Chamberlain General and Sedation Dentistry
March 23, 2023
Hey there, everyone! This article is about sedation dentistry, its benefits, and the recovery times for each type. Dental anxiety is a real struggle for many people, and sedation dentistry is a game-changer for those who experience it. In Clearwater, FL, Dr. Theodore Chamberlain of Chamberlain General and Sedation Dentistry is one of the few dentists who is IV sedation certified – in fact, he is among the 2% of dentists in Florida who hold this prestigious certification.
So, let's dive into the world of sedation dentistry and learn how it can help you get through your dental treatments with ease!
Types of Sedation Dentistry & How They're Administered
1. Nitrous Oxide
Nitrous oxide, commonly known as "laughing gas," is a widely used form of sedation in dentistry. It's administered through a small mask placed over your nose, allowing you to breathe it in. The gas is mixed with oxygen, which helps you feel relaxed and euphoric throughout your dental procedure. Nitrous oxide is perfect for those with mild to moderate dental anxiety.
Recovery Time: The recovery time for nitrous oxide is quite short. Once the mask is removed, the effects of the gas wear off quickly, usually within minutes. You'll be able to resume your normal activities right after your appointment.
2. Oral Conscious Sedation
Oral conscious sedation involves taking a prescribed medication before your dental appointment. This type of sedation is ideal for those with moderate to severe dental anxiety. The sedative pill, typically from the benzodiazepine family, is taken about an hour before your appointment. It will make you feel drowsy and relaxed, but you'll still be awake and able to communicate with your dentist.
Recovery Time: The effects of oral conscious sedation can last for a few hours after your appointment, so it's essential to have someone drive you home. You may also feel groggy for the rest of the day, so plan on taking it easy and avoiding any tasks that require alertness or concentration.
3. Intravenous (IV) Sedation
Intravenous sedation, also known as "twilight sedation," is a more potent form of sedation for those with severe dental anxiety or undergoing complex dental procedures. The sedative is administered directly into your bloodstream through an IV line, allowing your dentist to closely control the level of sedation throughout the procedure. You'll be conscious but in a deep state of relaxation, and you may not remember much about the treatment afterward.
Recovery Time: IV sedation requires a longer recovery period compared to other forms of sedation. You'll need someone to drive you home, and it's recommended to rest for the remainder of the day. You may still feel groggy or drowsy for several hours after your appointment, so plan accordingly.
Benefits of Sedation Dentistry
Now that we've covered the different types of sedation dentistry and their recovery times, let's talk about their benefits:
Reduces Dental Anxiety: The primary benefit of sedation dentistry is that it helps patients with dental anxiety feel more comfortable and relaxed during their appointments.
Time Efficiency: Sedation can make longer or multiple procedures seem to pass by quickly, allowing your dentist to perform more work in a single appointment.
Pain Relief: Sedation dentistry can reduce or eliminate any discomfort during dental procedures, making your experience more pleasant.
Enhanced Communication: Since you'll be more relaxed, you may find it easier to communicate any concerns or discomfort with your dentist during the procedure.
Improved Treatment Outcomes: When patients are relaxed and comfortable, dentists can work more efficiently and effectively, leading to better overall treatment outcomes.
Fewer Appointments: With the help of sedation, extensive dental work can often be completed in fewer appointments, saving you both time and stress.
Chamberlain General and Sedation Dentistry: Your Trusted Partner for Dental Care in Clearwater, FL If you're looking for a reliable and experienced dental practice that offers sedation dentistry options, look no further than Chamberlain General and Sedation Dentistry in Clearwater, FL. Dr. Theodore Chamberlain is not only among the 2% of dentists in Florida who is IV sedation certified but is also committed to providing top-quality dental care tailored to your needs.
The team at Chamberlain General and Sedation Dentistry, the team understands that dental anxiety is a real challenge for many patients. That's why they're dedicated to creating a comfortable, supportive, and positive environment for all their patients, ensuring that you feel at ease during your visits.
Whether you need routine dental care, cosmetic treatments, or more extensive procedures, Dr. Chamberlain and his skilled team will provide the personalized care and attention you deserve. They're committed to helping you achieve a healthy, beautiful smile. With their expertise in sedation dentistry, you can rest assured that your dental experience will be as comfortable and stress-free as possible.
Don't let dental anxiety keep you from getting the dental care you need. Reach out to Chamberlain General and Sedation Dentistry in Clearwater, FL, and discover how their sedation dentistry options can transform your dental experience for the better.
So relax; your next dental appointment can be a breeze!
Sedation dentistry offers a fantastic solution for those who struggle with dental anxiety, making dental visits more comfortable and manageable. The various sedation methods, including nitrous oxide, oral conscious sedation, and intravenous sedation, each has unique benefits and recovery times, allowing you to choose the best option for your needs. Dr. Theodore Chamberlain and the Chamberlain General and Sedation Dentistry team in Clearwater, FL, are dedicated to providing exceptional dental care with a focus on patient comfort. Give them a call to discuss your dental needs and how sedation dentistry can help make your next visit a breeze!