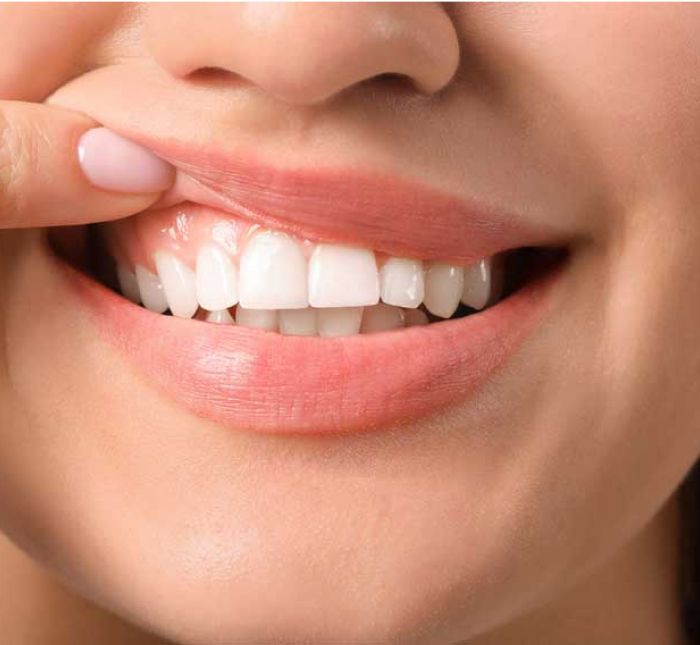 Periodontal Disease: Let's Save Your Smile!
April 05, 2023
Hello, lovely readers! Today, we're diving into the world of periodontal disease, something that might sound scary, but don't worry—we've got your back. We'll chat about the stages of this disease, how it can affect your overall health, and the fantastic treatment options available at Chamberlain General and Sedation Dentistry in Clearwater, Florida. Spoiler alert: they offer sedation dentistry to help with dental anxiety, so you can get the care you need without the extra stress. So let's get started!
Periodontal disease, commonly known as gum disease, is a bacterial infection that affects the tissues and bones supporting your teeth. The primary cause is plaque, that sticky film of bacteria that constantly forms on your teeth. If plaque is not removed through regular brushing and flossing, it can lead to gum inflammation, known as gingivitis, which can progress to more severe stages of periodontal disease. It sounds easy, but it's harder than you might think to remove all of the plaque with home dental hygiene, even if you're diligent about it. That's the main reason professional dental cleanings are so critical; they remove plaque and can spot early signs of trouble before you even know they are there.
Who is at risk for periodontal disease?
The truth is that everyone is at risk for periodontal disease, but some factors increase the likelihood of developing it. These include poor oral hygiene, smoking, diabetes, genetic predisposition, stress, certain medications, and hormonal fluctuations in women. So, it's essential to stay vigilant and take care of your oral health.
What are the signs of periodontal disease
Several signs can indicate the presence of periodontal disease. Some of the most common ones include:
Red, swollen, or tender gums Gums that bleed easily when brushing or flossing Persistent bad breath or a bad taste in your mouth Receding gums, making your teeth appear longer Loose or shifting teeth Pain when chewing
If you notice any of these symptoms, it's essential to schedule a dental appointment as soon as possible.
Stages of periodontal disease and treatment for each stage
Periodontal disease progresses through different stages, and the treatment varies accordingly.
Gingivitis: The initial stage of gum disease is characterized by inflammation and bleeding gums. At this point, the disease is reversible, and treatment involves professional dental cleanings, improved oral hygiene, and potentially the use of a medicated mouthwash.
Mild to moderate periodontitis: If gingivitis is left untreated, it can progress to periodontitis. In this stage, the gums start to pull away from the teeth, creating pockets that harbor bacteria. Treatment for mild to moderate periodontitis typically involves scaling and root planing (deep cleaning), where the dentist or hygienist removes plaque and tartar from below the gumline and smooths the root surfaces to help the gums reattach to the teeth.
Advanced periodontitis: In the most severe stage, the infection has spread to the bone supporting the teeth. Treatment may involve periodontal surgery, such as flap surgery or bone and tissue grafts, to help regenerate lost bone and gum tissue.
The critical importance of treatment
Untreated periodontal disease can lead to tooth loss and even impact your overall health. Research has linked gum disease to various systemic health conditions, including heart disease, diabetes, respiratory diseases, and even pregnancy complications. So, getting timely treatment to protect your oral and overall health is essential.
Chamberlain General and Sedation Dentistry: Your one-stop solution for periodontal disease treatment
Located in Clearwater, Florida, we understand the importance of addressing periodontal disease early and comprehensively. Our team of dental professionals is committed to providing the best care possible, using the latest technology and techniques to diagnose and treat gum disease at all stages.
We also recognize that dental anxiety is a significant barrier for many people when it comes to seeking dental care. That's why we offer sedation dentistry as a solution to help patients overcome their fears and anxieties. With various sedation options available, we can ensure that your dental experience is as comfortable and stress-free as possible.
Sedation dentistry is particularly beneficial for patients who:
Have a low pain threshold
Have difficulty sitting still for extended periods
Have a strong gag reflex
Require a significant amount of dental work
At Chamberlain General and Sedation Dentistry, we tailor the sedation method to each patient's unique needs, ensuring a comfortable and anxiety-free experience.
In conclusion, periodontal disease is a serious oral health issue that requires prompt attention and treatment. By understanding the risks, signs, and stages of the disease, you can take action to protect your oral health and overall well-being. If you suspect you have periodontal disease or need help maintaining your oral health, don't hesitate to visit Chamberlain General and Sedation Dentistry in Clearwater, Florida.
Our team of experienced professionals is ready to provide the care you need in a comfortable, stress-free environment. Whether it's a routine cleaning, scaling and root planing, or even periodontal surgery, you can trust that your oral health is in good hands at Chamberlain General and Sedation Dentistry. Plus, with our sedation dentistry options, there's no need to let dental anxiety keep you from getting the care you deserve. Give us a call today to schedule your appointment and take the first step toward a healthier, happier smile!