Our Team
Come in and meet our amazing staff!
Janis
Office Manager
Janis was born and raised in New Jersey and had 22 years of working as a dental assistant and insurance coordinator before moving to Florida in 2015. She has been our Office Manager since 2019 and is so happy she joined The Chamberlain Team.

Janis is always researching and keeping up to date with insurance billing protocols to make sure our patient's insurance needs are met. When not in the office, you might find her cuddled up with her pup or on her yoga mat. This city raised girl has also found she loves being out on the water with her little mini poodle on her paddle board .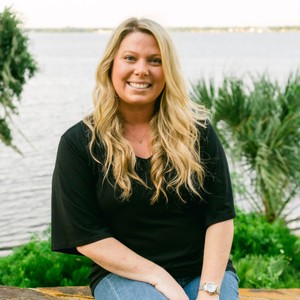 Danielle
Dental Assistant
Danielle was born and raised in Palm Harbor Florida. She is married to her husband RJ and they have two fur children Dixie and Chloe. When Danielle is not at the office she is always outdoors along with her husband enjoying time fishing on their boat, going camping, or just enjoying a quick little outdoor ride together, she enjoys every minute of the outside.

Danielle's passion for dentistry came at a very young age thanks to her mom who also works in the field so Danielle grew up on her days off from school being at the dental office and helping and overseeing how patients smiles could change in a day. That really gave her the drive to do what She does today and that's helping patients to better understand dentistry and give them the ease that she will be there thought their dental journey.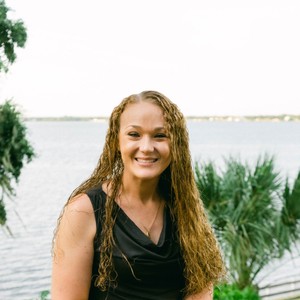 Angelica
Dental Assistant
Angelica is a Florida native who has a passion for anything art related and on her free time does pottery, sculpture and runs a small cake decorating business. She started her career as a certified expanded functions dental assistant in 2007 and from the moment she started she knew her future would always be in dentistry. Her artistic abilities as well as her eye for detail motivated her to start pursuing the aesthetic side of dentistry.

About seven years ago she started working more behind the scenes in the laboratory and now she is a well rounded lab technician and self-proclaimed "digital design expert"! She has been working with the CEREC/CADCAM dentistry for over 10 years and is extremely well-versed when it comes to digital design. She started working for Dr. Chamberlain in 2019 and could not be happier with her decision to join his practice. She is always trying to expand her knowledge of all things dentistry. Being able to work in the laboratory creating beautiful smiles and still being able to have a one on one relationship with the patient by continuing to be a dental assistant is what makes her position unique.

When she is not at the office she keeps busy with her husband of 17 years, her 17-year-old daughter Elizabeth, her 12-year-old son Lucas, and her fur babies Maximus and Eleanor!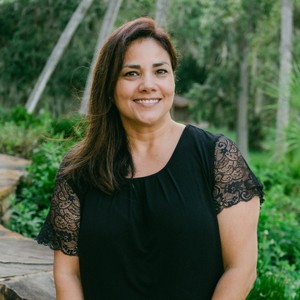 Lisa
Dental Hygienist
Lisa is a Registered Dental Hygienist with 20 years experience in the dental field. She received her BS in Dental Hygiene from Texas Woman's University in 2006 and is certified in local anesthesia. Lisa loves dental hygiene and providing her patients with motivation, encouragement and education to help them succeed in achieving optimal oral health. She has a special way at making you love coming to your dental hygiene appointment.

Her second passion is volunteering with her children's school and the PTA. Spending her free time helping children, faculty and families is what she loves to do.

She has a sense of humor and is always looking to make someone laugh or hide a spider or two somewhere, so watch out.
Prismeylin
Dental Assistant
Prismeylin was born in the Dominican Republic and was raised in Whitehall, Pennsylvania. She joined the dentistry world in 2013 as a dental assistant. Prismeylin joined the Chamberlain team in 2022. Prismeylin loves educating her patients on oral health. Her bedside manner for nervous patients is like no other.

As awesome as a dental assistant she is, Prismeylin has ambitions of learning more and more everyday. She's always up for the challenge and loves challenging herself to expand her knowledge on anything she can especially if it's to help patients in the future . She moved to Florida from Pennsylvania with drive and determination.

When's she's not in the office she enjoys spending quality time with her husband and 5 year old daughter Evangeline. Prismeylin also enjoys taking their two Cane Corso dogs for walks at the park and quick dips at the beach.